SCALINX is proud to announce that the company is one of the first laureates of the call for projects within the framework of FRANCE RELANCE, a major national recovery plan.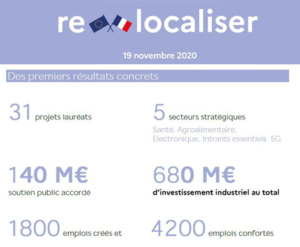 SCALINX, winner of FRANCE RELANCE was selected among the 31 first winners of this call for projects.
SCALINX develops semiconductor components based on its innovative data conversion technology and aimed at reducing power consumption in communication infrastructures and radar systems. SCALINX has the ambition to become a leading supplier of signal conversion solutions for the French and European defense markets and a key player in the 5G communication industry.